15 Aug

Announcing the Romulus Foundation on our 9th Birthday

Today, Romulus turns 9! That means we're entering our 10th year of existence. I want to make this year count. I want to crush it, I want our results to speak louder than our words, I want it to be a year-long celebration of hard work and persistence, and ultimately, I want to feel on this day next year that we've positioned ourselves for many more decades of holistic growth and impact. I'm thrilled to announce that we are starting an effort this year that will hopefully serve as a pillar of that future: the Romulus Foundation.

Some of you may recall that my new year's resolution for 2017 involved weaving "giving back" not just into the DNA of who we are at Romulus but into what we do by starting a non-profit arm of our group. I've intended to do this since the day we launched the firm 9 years ago, but we had not yet managed to bring our goal to fruition.

This year we have! 3 months ago, I gave the team a challenge: create the Romulus Foundation by the time I turn 30. The team responded and — with a special thanks to John Tincoff and Goodwin Procter — I'm proud to announce that we officially formed the Romulus Foundation on June 15.

It's seminally important to me that we're not building Romulus just for ourselves. The ethos of non sibi, or "not for oneself," is one we espouse at Romulus. I was first introduced to the concept at my high school, Phillips Academy Andover. As I matriculated, I remember reading in Andover's 1778 Constitution that "goodness without knowledge is weak…yet knowledge without goodness is dangerous." That line has stuck with me since then. Knowledge, wealth, power — without goodness they are all liabilities for our world and our future.
Ceiling of the Vatican — Greece and Rome set the stage for Western philanthropy
The word philanthropy was first coined 2,500 years ago in Prometheus Bound, a creation of Greek playwright Aeschylus, something I was thinking about as I wrote the outlines of this post in Syracuse, an ancient Greek city on the eastern coast of Sicily that once rivaled Athens for influence. Aeschylus came to Syracuse multiple times, and surely his plays would have been performed at the large Greek theater there. In ancient Greek, "philanthropy" is derived from two words: philo (love) + anthropos (humanity), and their combination literally translates to "a love of humanity." At our core, we are all lovers of humanity at Romulus. We seek to be good, and the Romulus Foundation will look to channel this love and goodness into even more progress for our shared, beloved humanity.
The Romulus Foundation will be a multipurpose entity that will both give grants to other entities and launch our own philanthropic activities. It will seek to build on the new technologies, processes, and ideas, as well as the privileged relationships that are intimately part of who we are and translate them into impact for underprivileged communities, particularly children, and to advance education/research for humanity as a whole.
I love all of humanity, but I particularly love children — for their innocence, their curiosity, and their potential. So many children in this world can't relate to the basic tenets of childhood that most of us take for granted, and many more have no access to the building blocks that will enable them to realize their dreams of the future.
Orphans, for example, lack their parents, arguably the most important twin pillars for a child's development. I was visiting an orphanage in Cambodia this past December and was disappointed to hear management boast about the "computer hour" the children had each day. This lauded hour was held on old PCs and was practically as useful as teaching the children how to watch movies. These children had no concept of mobile technologies. How will they be able to compete with their more privileged peers, who are fluidly being raised mobile-first? How will they stack up against the digital natives who can learn and problem solve wherever they are, provided they have an internet connection?
Romulus' origin myth — the story of Romulus and Remus, both orphans raised by a mythological she-wolf — inspires whom we want our Foundation to aid and how we want it to function. We know that orphans like Romulus can have outsized impact if given the tools and care they need to survive and thrive. We would like the Romulus Foundation to function as a vehicle that enables other, less privileged human beings who hold great potential for our world.
We will start small, and we still need all the help we can get. While we are fortunately endowed with the energy of youth, our entrepreneurial and philanthropic DNA, access to cutting-edge ideas, the world's most powerful networks, and a global perspective, we are aware that we also lack critical resources and experience.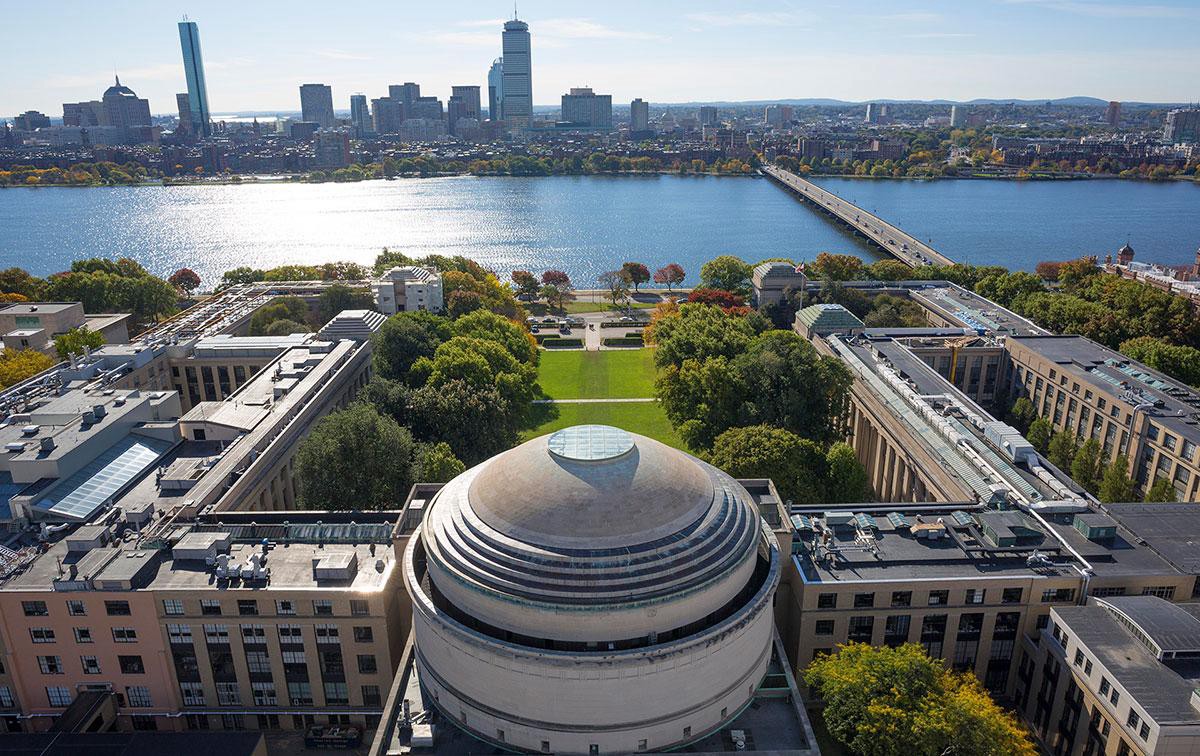 A glorious shot of MIT — we expect to collaborate with many efforts there
If you know exceptional individuals who could serve as interns (initially) or as CEO (eventually) of the Romulus Foundation, are aware of promising ideas and groups who are leveraging innovation broadly for the underprivileged or are advancing education and research, and/or are connected to large organizations looking to get involved in a more entrepreneurial philanthropic platform, I'd be keen to start building relationships with them.
I made it my New Year's resolution for 2017, my goal for my 30th birthday, and now a focus for Romulus' 10th year. The Romulus Foundation matters a lot to me, and I am very excited about the impact we will make through it.