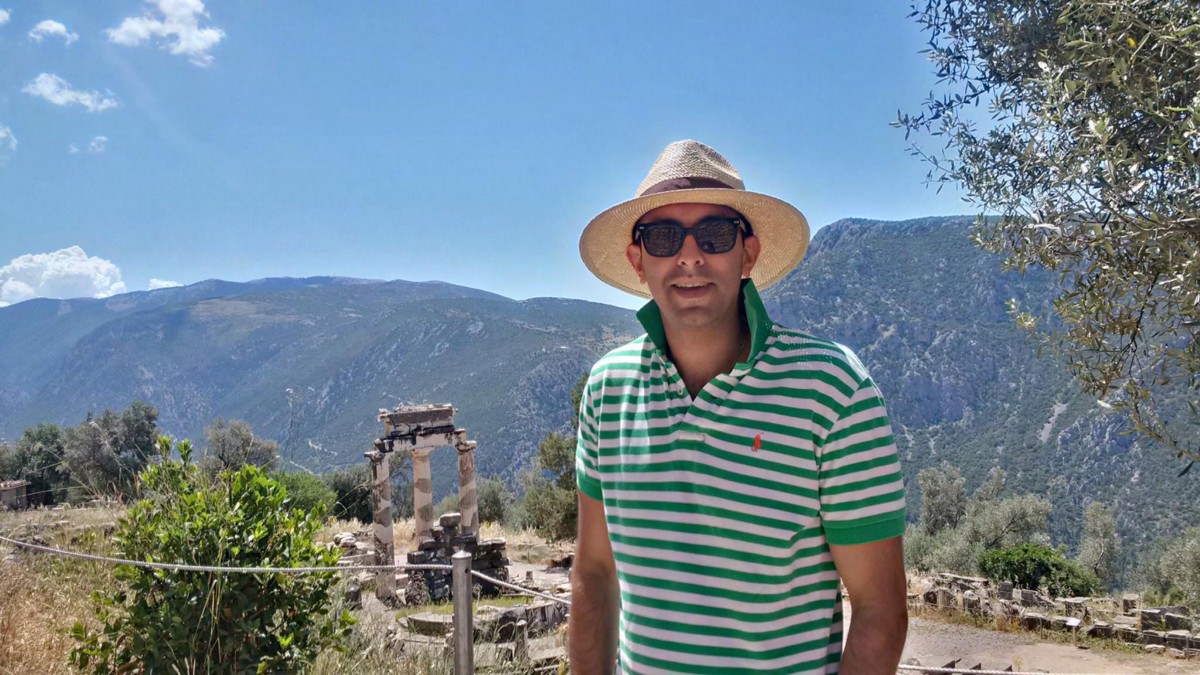 17 Jun

Charge to 30: Travel and being Global

Travel has perhaps been the most defining driver of value of my 20s. My journeys have exposed me to new peoples and cultures and have thus completely transformed my life trajectory. I went from being a fairly insular child, to taking my first unchaperoned trip abroad at 17, to exploring conflict zones in my college years, then to foraying into the world as an international businessman throughout my 20s. Today I am as comfortable in Delhi and Dar es Salaam as I am in Paris and Boston. For me, that has been a remarkable transformation, and it didn't require enormous resources.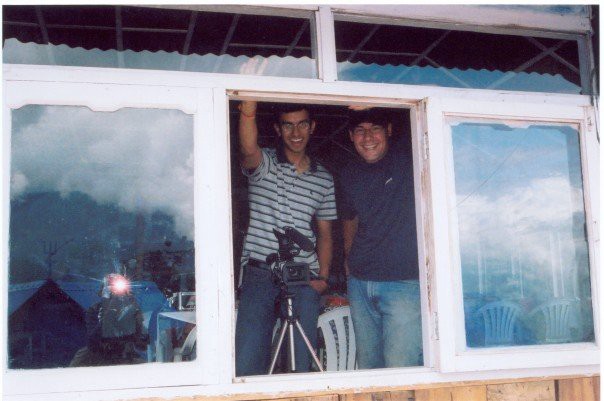 Shooting film high up in the Himalayan villages. Annapurna, Nepal (2006)
Why do I love to travel? For starters, travel is the physical manifestation of opening one's mind to a wide set of opportunities and perspectives — and such an open mindset is critical for business. Commerce has always been an interconnected, global endeavor, but many Western businesspeople have become content to operate in their own small, lucrative bubbles. A truly global mindset involves looking beyond any immediate literal or figurative horizon, and travel can help cultivate that global perspective.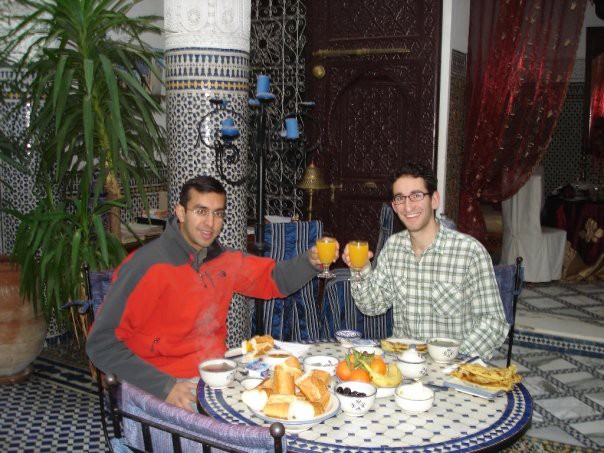 Travel = great food. Tasting baghrir for the first time. Marrakech, Morocco (2009)
The genesis of wanderlust is always personal. I read voraciously as a child and dreamt of the lands my heroes walked and conquered. One of my favorite books, however, was neither epic nor history — it was simply titled "Map Book" and was a relatively compact hardcover of all sorts of maps, statistics, and country profiles. I would look at the map of India, or of Indonesia, or of Brazil, and compare each country's populations, ethnic makeups, and landmarks, and I would then contextualize that information with facts from the history books I had read. The distances seemed small if I could trace my finger from one location to the other.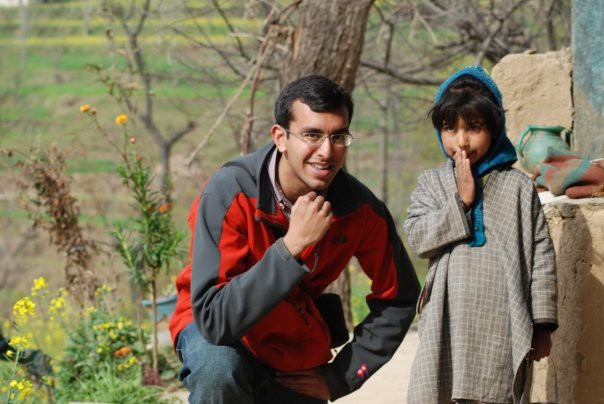 This red jacket and my pair of boots have lasted me a decade. Tayyiba must be 11 now. Kashmir, India (2010)
"Map Book" was the balance sheet of the world — it captured where our world ended up after hundreds of years of commerce and community-building, of politics and war. My family may not have traveled abroad much when I was young, but my parents were keen on my learning about the world and its history, and they hoped I would be filled with a sense of wonderment nonetheless — a more valuable gift, frankly.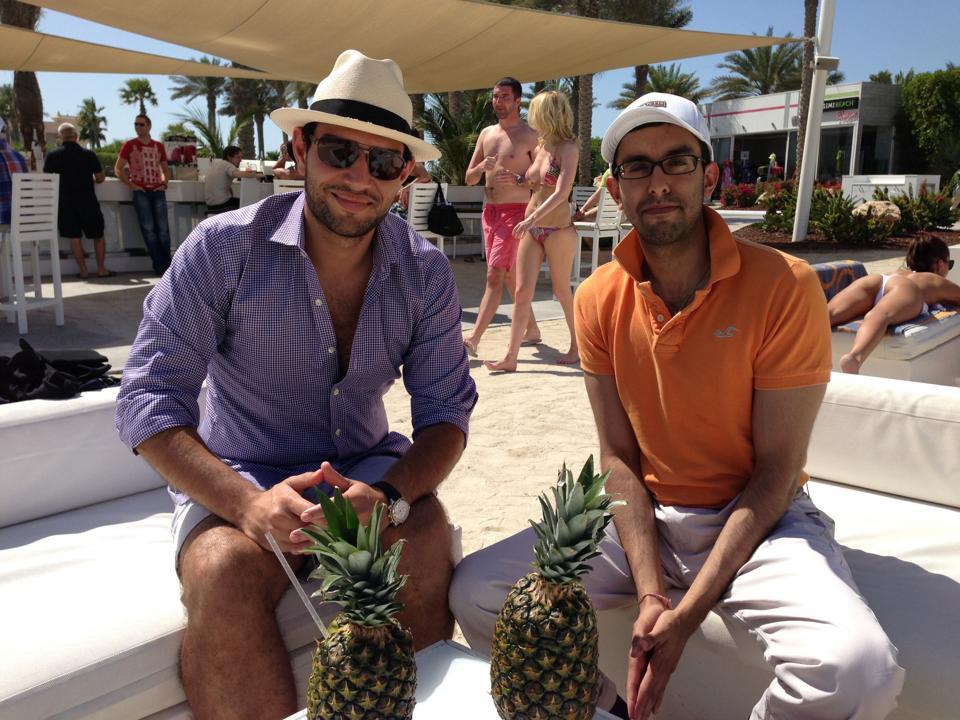 Gradually getting to know this vibrant city where deals get done! Dubai (2013)
Over the last 12 years, I have managed to visit 23 new countries across 14 regions. We now have investors from nearly 20 countries and have started making our first investments outside the US. I committed to spending meaningful time abroad — I spent at least a week in nearly all of these countries, and in several I spent more than a month. I meet people wherever I go — I ask successful visionaries for advice for the present, I hang out with young up-and-coming leaders of the future, and I pay my respects at the tombs and monuments that commemorate the champions of the past. Pouring capital and time into travel has been the best investment I've made in my 20s — it has generated returns for our business and my identity and the real return is yet to come. Because of my travels, I carry an enormous repository of inspiration with me wherever I go.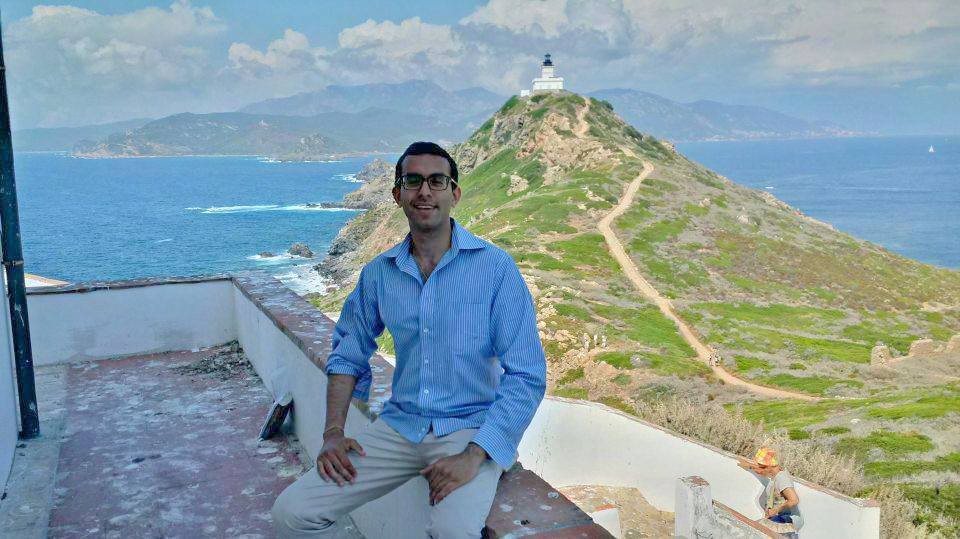 Visiting Napoleon's birthplace on my birthday. Corsica (2015)
What did I learn in these travels?
Life is short. After my first couple trips, I realized how wrong it was for people to wait their entire lives to travel. Life passes quickly. I became determined to carve out time to explore as a part of building my career. As a businessman, the compounding effects of knowledge and relationships are immense — there is no substitute for being "out there."
Traveling alone provides unique perspective and inspiration. Introspection is critical to self-development, and there is no better way to introspect than to put oneself alone in entirely unfamiliar situations. I also think about everything more globally as a result— asking myself the question "what happens if we had no constraints?" It has an exponential effect.
Business is booming all over the world. Some of my acquaintances tell me that there's plenty to do in the US and there's no need to look abroad. I don't doubt the US will remain the world's largest and most innovative economy, but even American companies increasingly rely upon foreign customers, investors, and acquirers for value-creation.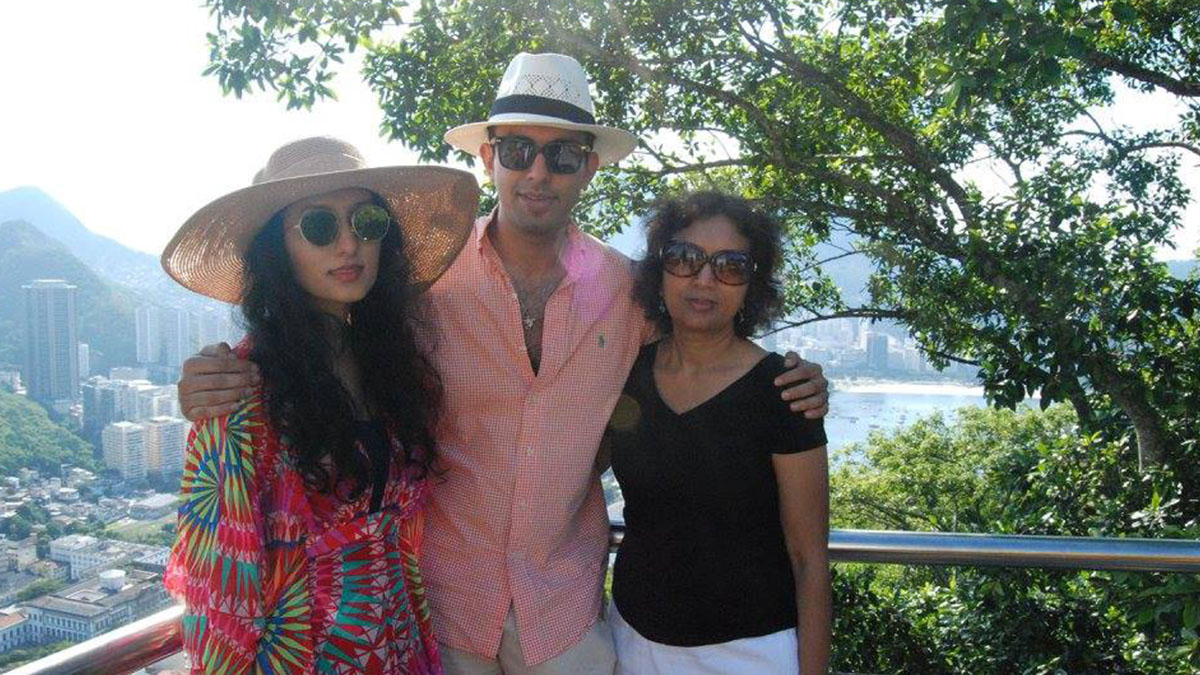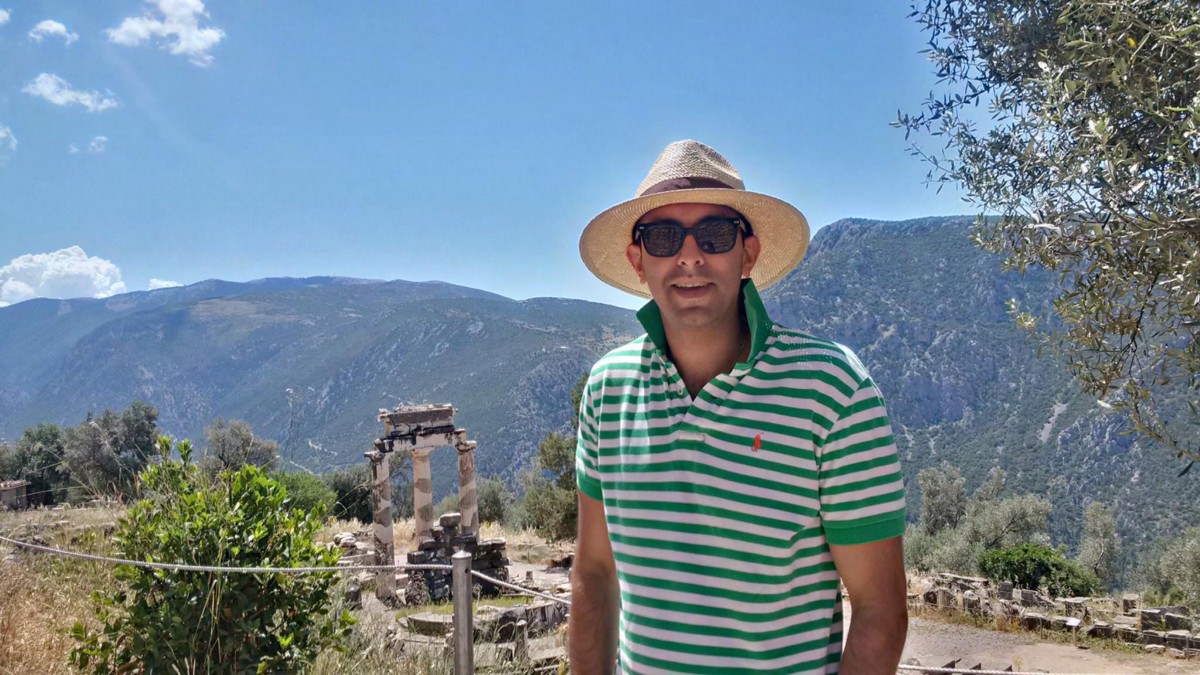 Left: Understanding the vibrant economy of Brazil. Rio de Janeiro (2015). Right: Getting inspired by ancient Greece (2016)
To celebrate my 30th birthday and to continue this tradition of travel, my family, friends, and I are heading to the Mediterranean island of Sicily. I chose Sicily as the launch pad for my 30s because it blends my interests in history, culture, and natural beauty. Sicily is certainly blessed with vibrant vistas and seascapes, and it was the site of the recent G7 Summit. Its capital Palermo was one of the world's most splendid cities during the Roman, Arab, and Norman times, having been ruled across the centuries by various dominant empires (and the mafia!); indeed it is often called "the most conquered city in the world." If that's not enough, the cannoli was created there!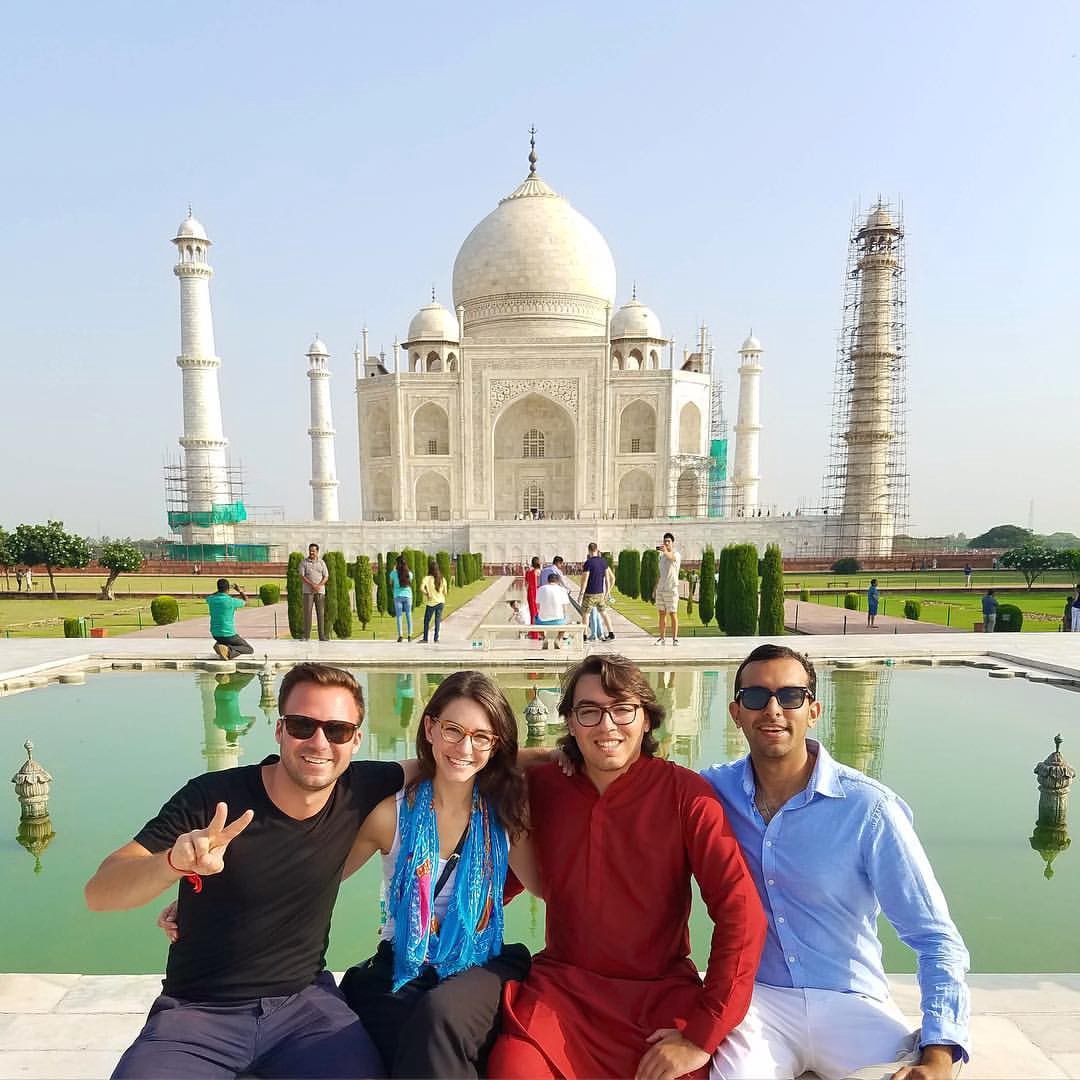 Showing friends the Taj. Asia is the future. Agra, India (2016)
As I enter my 30s, I intend to continue deepening my engagement with the world and with the future. I would love to see more people thinking globally, in the broadest sense of the word, and I'd recommend traveling to help do so. Chaaaaaaaaaargeeeeeeeee