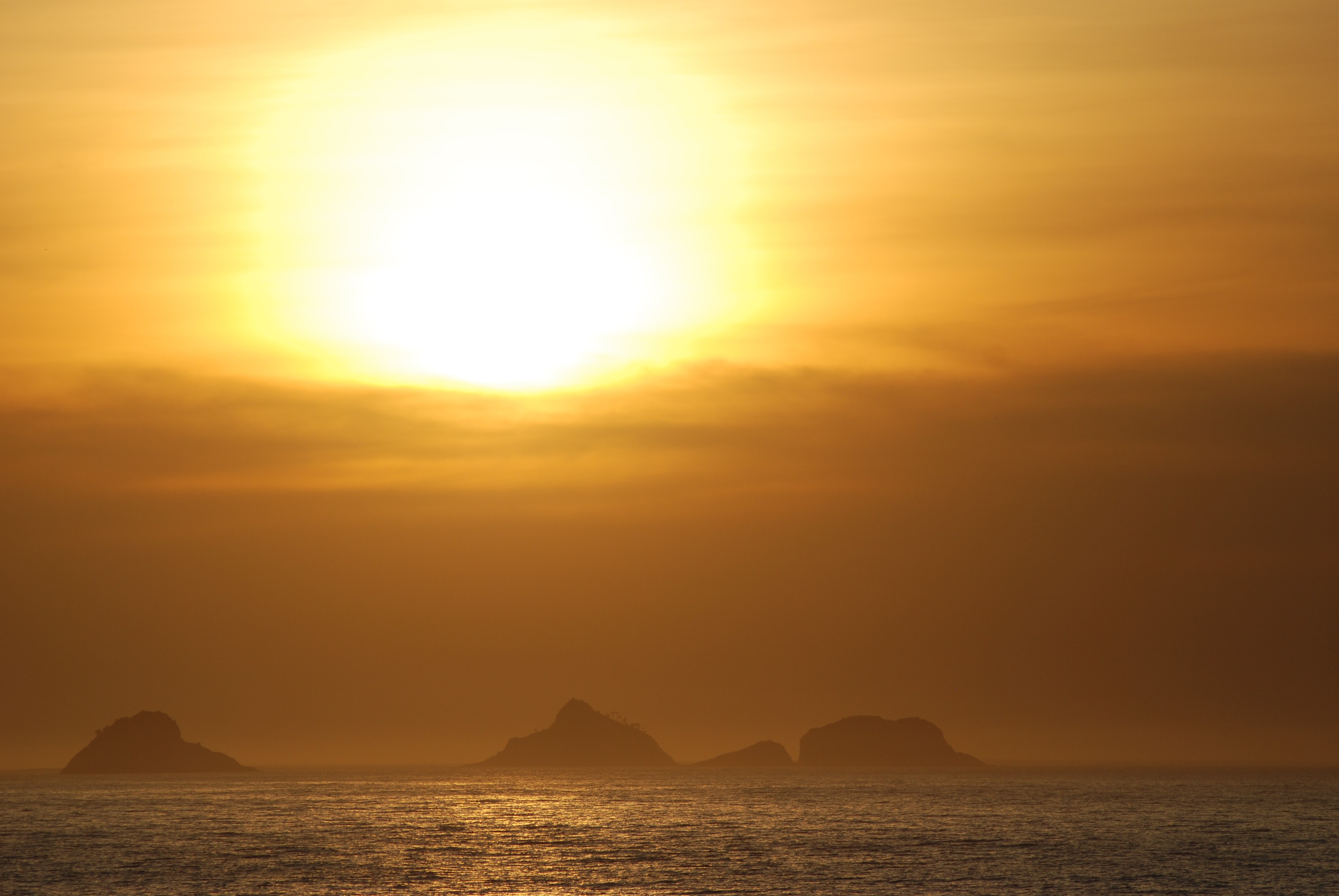 11 Jul

How A Deal in Brazil Nearly Killed, then Saved, Romulus 7 years Ago

Every entrepreneur faces life-or-death situations for his or her company, particularly early in the journey. Sometimes everything hangs on one key moment or decision. The pressure increases every day, sometimes every hour, in these situations until it culminates in an existential resolution. Over the past 10 years, we've had a few of these moments, and each has taught me the power of resilience – one must embrace these high-stakes moments that define the journey.

One of these situations came for me and Romulus in 2011 – a cross-border deal that involved Brazil, Chile, and the US. It was one of my greatest lessons in being audacious and remaining relationship-driven in any deal we do. It also allowed us to keep Romulus alive.

Brazil – one of our first deals

I had left McKinsey recently and didn't have much cash saved up. As Romulus Capital was still small, I opened a consulting firm – Romulus Advisory – to help technology companies think about M&A and we (my old friend John Tincoff had joined me – he is now Director of Strategic Initiatives at Romulus Capital) spent a bunch of time pitching potential clients.

Oddly, one of our first assignments came in Brazil as we struck a chord with FIR Capital, once the DFJ affiliate in the country. FIR had a portfolio company Cyberlynxx, an IT services company, that decided it was worth exploring M&A. I had just turned 24 so it was an uphill sales job, but we won the mandate on the basis of our global reach – Cyberlynxx could make an attractive target to larger players in India, the US, and Latin America and our expertise in the former 2 markets was unique for Brazil.

We crafted the materials and ran the playbook and managed to get several groups around the world interested in what was a relatively small Brazilian systems integrator. Before I knew it, we had a competitive situation on our hands. I had to fly to Sao Paulo to bring the interest over the finish line and extract the best deal for our client.

On our side, I had the interests of FIR Capital and the 4 co-founders of our client Cyberlynxx to deal with – chiefly the dynamic CEO Marcelo. On the other side was Synapsis, a Chile-based IT company owned by American private equity firm Riverwood Capital. The lead at Riverwood was a very sharp and smooth Argentinian co-founder of the firm. I had found myself smack in the middle of a very South American cross-border situation, without having done anything in the region myself (and while being much younger than anyone else around the table)!

The pivotal moment that saved our firm

I'll never forget the moment when the Argentinian partner stopped me on the way out of the Cyberlynxx office after the key day of diligence meetings. He asked me point blank – 'are there really any other offers coming?' A lot was going through my head. There was other interest, but nothing very concrete. Yet, I couldn't have him leave the building on this day wondering if Cyberlynxx was a lemon no one wanted. That perception would kill the deal, jeopardizing any earnings from this assignment and thus jeopardizing the existence of my entrepreneurial escapades, of Romulus.

I managed to nail the delivery of my response: "the Indians want it, so you'll need to outbid them." In that one sentence I moved the conversation from "is there other interest?" to "what will it take?" Synapsis bid for and won the deal, thanks in no small part to our work (and to the Chilean wine Synapsis' CEO was cultivating).

The deal isn't done until it closes

The deal, however, refused to close. Post-signing diligence dragged on for many months, bogged down in the intricacies of understanding Brazilian labor laws, Cyberlynxx's financial statements, and everything else that comes with a highly volatile emerging market. Marcelo signaled in the interim that there was a competing offer from Southeast Asia, a potential buyer that was excluded from our mandate. This revelation created a period of agony for us, one lasting several months. We had done all this work, our client would have achieved a great outcome thanks to our work, and now there was a chance we would still not be paid.

Meanwhile, Brazil's currency slipped dramatically. Our fees were to be paid in Brazilian reais, so the currency's slide reduced our potential payout on a daily basis. The day the term sheet was signed, I had started budgeting for an additional hire; instead I was now once again concerned about survival. The pressure mounted. The ambiguity was terrifying.

By the time Synapsis closed its acquisition of Cyberlynxx, nearly 12 months had passed. Our fees had lost 50% of value (meaning I lost $200K!) thanks to currency devaluation and another portion was lost in concessions to Marcelo. But for me, it was an incredible, unbeatable moment of triumph and relief. I had managed to stave off a crisis of dramatic proportions, one that would have likely put on hold my entrepreneurial journey for quite some time, by arranging a deal that I had no business doing.

I learned a lot through the Cyberlynxx experience, lessons that have helped in the past few years:

*Deal-making becomes exponentially more challenging with more parties at the table. Keep it simple and stay in close communication with everyone.

*Cross-border business requires a different lens for every step of the process. It's easy to imagine that only the paperwork is different between two countries; in fact, sometimes only the paperwork is similar.

*Currency risk is real. Losing $200K due to macro currency movements was a tough blow for someone who had left McKinsey with only $30K in the account.

*You have to stay focused on a deal until it closes; the handshake is not enough.

*Being audacious in the pivotal moment often wins the day.

*The existential moments define an entrepreneur. I learned so much about myself – good and bad – during the Cyberlynxx deal. I am more calm in these moments now!