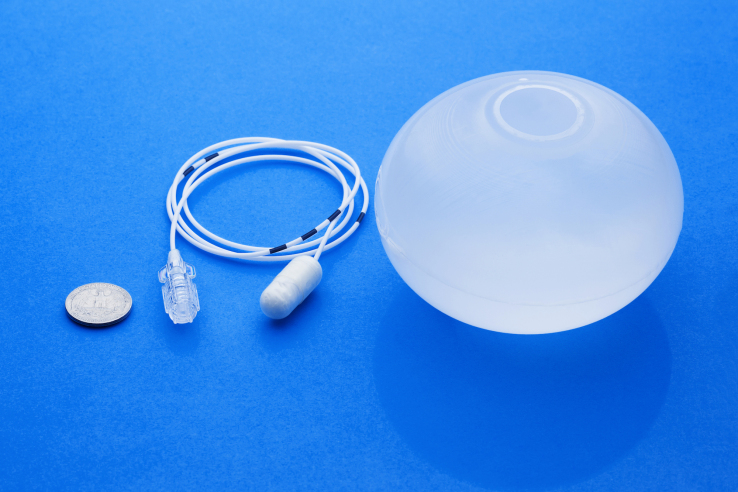 11 Jul

Romulus leads Allurion's $27M Series C – the most alluring way to help people lose 1000s of pounds

As a firm grows, it hits new milestones. Today, Romulus has announced our largest investment to date, as we led a $27M Series C for Harvard Medical School-born Allurion Technologies. This is also our first large investment in a medical technology company. I've joined Allurion's board and will be actively involved with the team as we take the company to the next stage.

I'm really excited about this company for many reasons. Obesity is a large, growing global problem, and increasing evidence indicates it factors in the onset of many other diseases. Worldwide, billions of people will need to lose weight, and the existing treatments available to them (bariatric surgery, gastric bands, and other gastric balloons that require endoscopy) are both expensive and invasive. Patients don't want these solutions unless they absolutely need them. In the tech world, this would be unacceptable.
Allurion is different. With Allurion, a consumer simply swallows a pill that delivers a gastric balloon to his or her stomach. The Elipse Balloon simulates the feeling of fullness and precludes overeating for four months, before it passes naturally through the digestive tract. Customers love it, they want it, and they can get it in a relatively frictionless manner, without invasive surgery, endoscopy, anesthesia, or exorbitant costs. It's alluring. That turns the existing patient-centric mindset into a consumer-centric approach, and increases the market size dramatically.
Indeed, there is great opportunity for companies that exist at the intersection of medical and cosmetic, and we want to partner with more companies like Allurion and <a href="http://www.vyome.in/">Vyome</a> (a dermatology company in our portfolio). In this overlapping space, patients are driven by both need and want, which creates a dual pull and offers more flexibility to companies that are producing truly premium medical products while remaining ever mindful of the consumer experience. Allurion has done this so well, and we continue to learn from the strides it has made along the journey.
But all that aside, the reason I'm most excited about this investment, if I'm being entirely candid, is that Allurion is a fun company to work with and build. I love the leadership team and have gotten to know each member well since our initial seed investment 6 years ago. They're all individually extremely accomplished, and they all bring highly complementary skills to the table. Their values align very well with our own, and our involvement has infused a bit of Romulus' audacity into their culture. These guys have broken things, they've pivoted, and they've accomplished much along the way — and they've done it all as a 4-person unit, as a true team. The high level of trust, communication, and collaborative decision-making that characterizes Allurion is unique and interesting. It rarely works, but at Allurion it has thrived, especially during the company's earlier stages. I'm excited to have become an increasingly core member of this collaborative team.
Given that we're working with Allurion to build both a medical device and a consumer products company, I'm also getting the chance to embrace personas of mine — the science enthusiast and the global consumer– I've not had a chance to develop much before. I see great opportunity in both vectors, and Allurion has allowed us to learn while doing.
Finally, Allurion's mission is highly inspirational, and that keeps us all passionate. I was sitting in Kuwait one day and realized we've already helped the country's citizens lose tens of thousands of pounds. That's incredible impact, and we're just getting started.
Allurion will spend the next couple years growing its sales and marketing team as it looks to deepen adoption in its core markets. In parallel, the company intends to pursue the regulatory path for the US market. We will announce a couple new board members shortly. I'm all ears for people who have advice on how we can build this company larger, and more quickly, as we charge toward being the most effective, consumer-oriented weight loss solution adopted widely in the market.