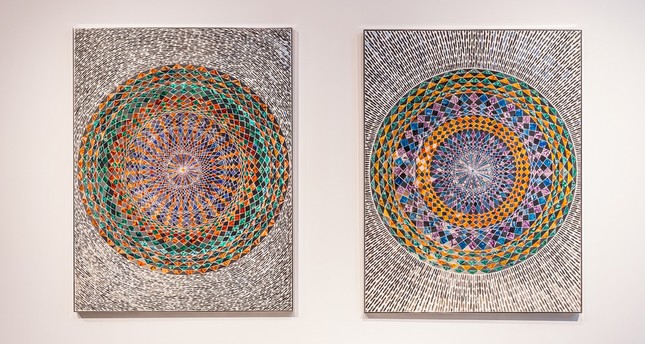 30 Apr

The legendary Monir Farmanfarmaian: Discovering an artist 3 weeks before her death

On my last visit to Dubai, I took a couple hours to explore Iranian galleries. I was immediately enchanted by the aineh-kari (mirror work) of Monir Farmanfarmaian, an incredibly talented and prolific Iranian artist. Her work reminded me of fine Indian artisanry but in a medium I was unfamiliar with: mirrors. A melding of the sharp lines of glass with stunning colors, pervasive reflection, and the geometric purity of hexagons and triangles. It combines the classical art form of Persian mosaics with an abstract expressionist's flair. In my silver dining room, with its pretensions of modern Indo-Iranian imperium, Monir's work could be perfect.

3 weeks later, Monir passed away at the age of 97. She went to Parsons (where my sister also went!), possibly the world's best design school, at a time when it was very rare for Iranians to go. I had never heard of her prior to my visit, which is a shame really. But in another sense, it is beautiful. I encountered her body of work when it was essentially complete, while it was still infused by her living spirit.

Rather than recounting an obituary, I enjoyed reading this one in case anyone is interested!